Preparing for Better Times ahead in the New Year
Yesterday's news that there is a vaccine on the horizon which might get us back to some sort of normal next Spring was very welcome news.
It will be great to get back to talking about new shows and events going ahead in a full personal face to face format rather than a variety of 'virtual' launches to watch on your computer.
Worth keeping a regular eye on our Shows and Events section which we are constantly updating as soon as we know of Changes and Updates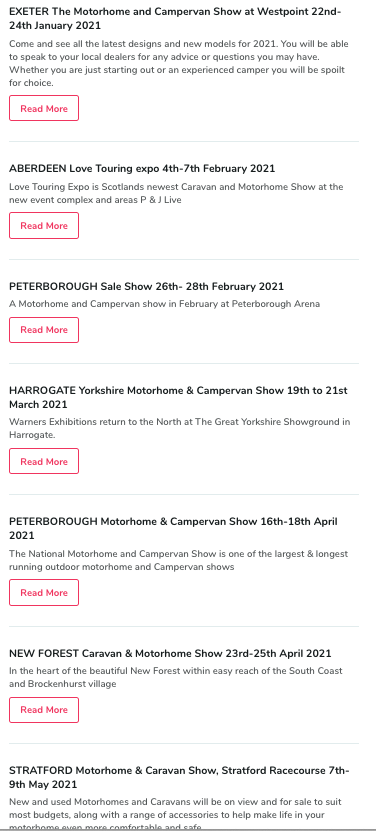 For Camping next month (in England) bookings are being taken at lots of sites that are remaining open during the winter months with both the main clubs reporting strong bookings.
in Wales, Scotland and Northern Ireland things maybe a bit different.
Also you can benefit from the VAT reduction to 5% from the standard 20% that the chancellor announced back in July for hotels and campsites, which was due to end on 12th January, but now extended until the end of March.
Well worth having a break from lockdown in December, even for just a long weekend.
Once we get into Spring, particularly coming up to Easter (Good Friday is 2nd April in 2021) there is usually a mad rush to get Habitation Checks and Servicing carried out putting pressure on the engineers and meaning you struggle to get a convenient date.
Why not book an appointment now, making sure your caravan, motorhome or campervan is all ready for the winter and ready to use at every opportunity?
If you don't know of a local engineer it is well worth taking a look at the Approved Workshop website where you will find someone local to you. Even better of them will come to your house or storage facility.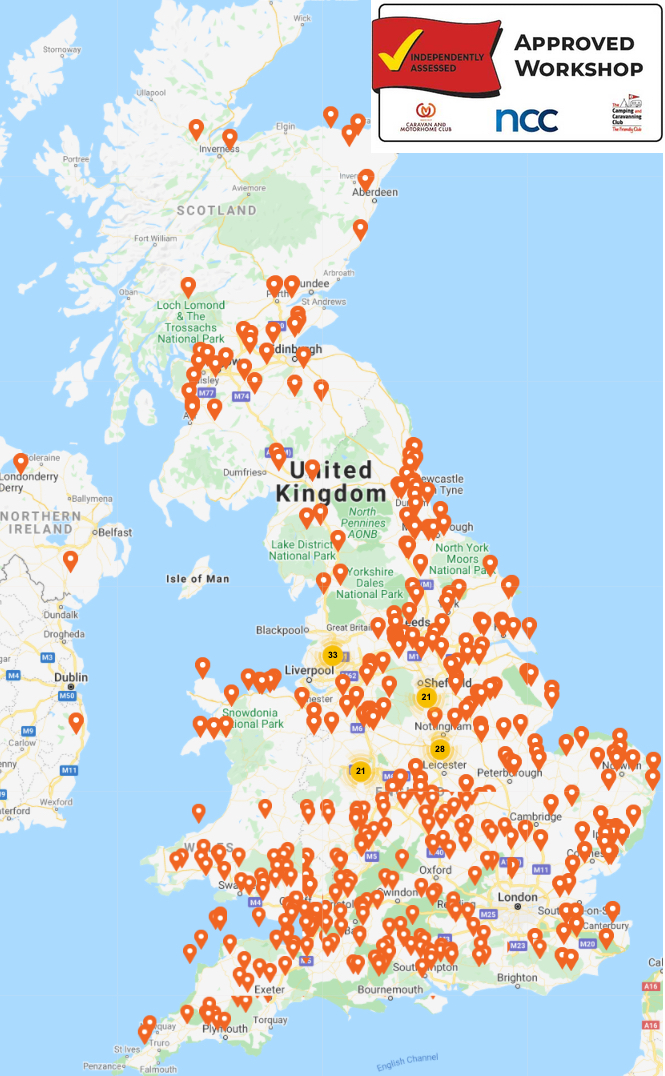 Has your Motorhome, Caravan or Campervan got a Warranty at the moment?
Has the Manufacturer's Warranty expired? Or is it about to?
Or did you buy privately with no Warranty?
Engineer Aftercare is well worth a look at provided you have had a recent Habitation and Mechanical Service and your vehicle is not extremely old.
Prices are just £199 per year for a caravan or £279 for a motorhome.
Well worth it for peace of mind covering a lot of items in your mobile home from home.
Even better, if you organise your cover before Christmas and mention this newsletter there is a £10 discount on offer.
50 electric-bikes is a family owned and run company and the UK distributor for electric bikes.
They are the UK's longest running, most experienced and respected electric bicycle specialist.
For this month only readers of this newsletter can claim a 10% discount on their two most popular models.